26th Birthday Bonus Loyalty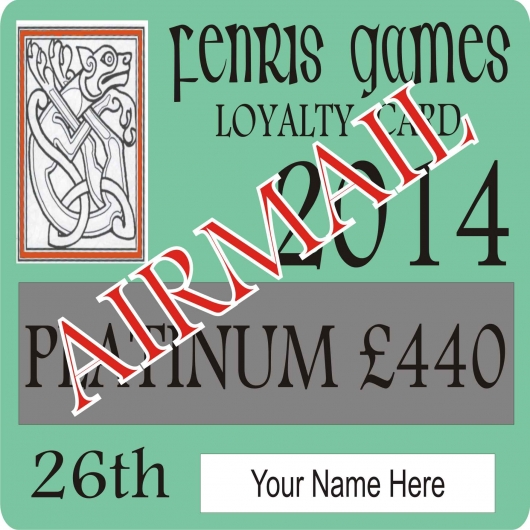 26 years ago next week, in a bed and breakfast hotel in Exeter, Fenris Games was born. Back then we were a PBM roleplaying company, and though there's no time for creative writing any more, we're reaching a much wider audience nowadays with resin and metal goodies.

To celebrate the anniversary we're running another double value Loyalty Card scheme. Buy one of our cards before Midnight GMT this Sunday (20th July) and the relevant value will be doubled (so, a £100 Gold Card will be worth £200 in shop credit). Full terms and conditions are here

You can buy a Loyalty Card directly through the webshop now (rather than the previous email system) - non-UK customers MUST buy the Airmail versions of their chosen card to cover additional costs of postage.

Cutoff date for this year's LC scheme is 31st July - to give you chance to spend your full balance before the prize draw at the end of this year After 20th July, LC values will revert to normal (£65, £95, £140 and £300 respectively).

Link to the new Loyalty Card section of the webshop.