Final Week on Wyrdworld ReCreated Phase ii PRE ORDER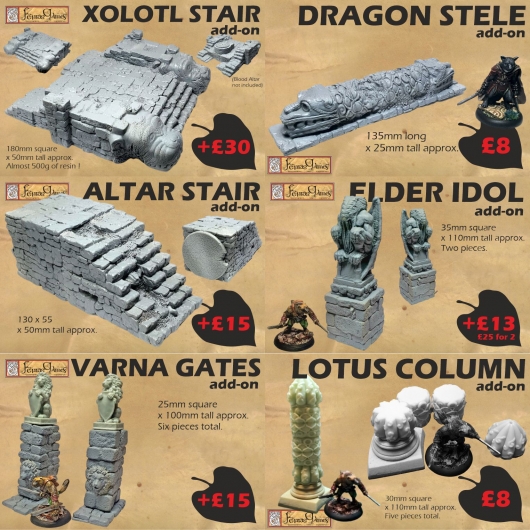 Hello! We're into the final few days on this experiment in crowdfunding and there have definitely been lessons learned, and plans made for moving forwards.
Huge thanks to those of you who've backed this campaign either here or via the ko-fi campaign webshop - you've helped get all these new models into production as well as grabbing sets for yourself. Job done!
However, for this last push, as an aside to the freebies you've already Unlocked, I'm dropping some of the new planned scenic pieces as separate paid add-ons. All of these are compatible with existing Rubble City ruin sets as well as with the newer Chicxulub setting, and will work equally well with generic fantasy, historical, and post apoc games too.
Grab the full set with combined discount by choosing the relevant package deal here on the Pre-Orders page of the shop. If you'd prefer you can grab individual pieces instead.
Order will ship when crowdfunding is complete - ETA April 2022