May the 5th be, err, Update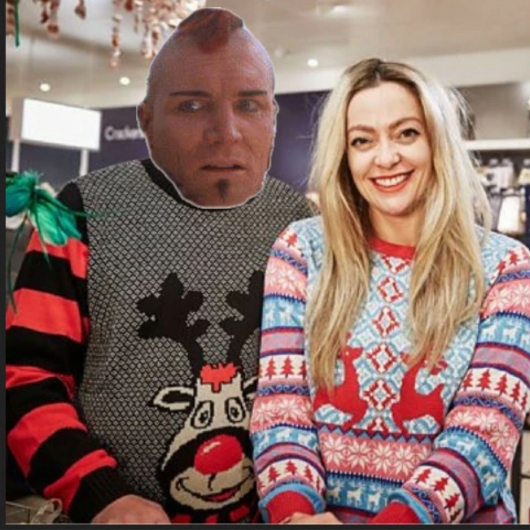 Long overdue an Update here, sorry! The curse of the one-man band and ALL THE JOBS.
Fenris (ie. me, Ian) are still locked down with 75% of the workshop, moulds, stock and masters 200 miles away in Lincolnshire, and currently inaccessible. I've been effectively living in the workshop since lockdown, here seven days a week with #TheHound for company, and have been making new moulds (where possible) or remasters, and casting, packing, and shipping 5 days a week. As moulds naturally wear out, there are some models I'm unable to remaster until I get the move completed, and in these cases I'm part shipping your orders and offering the choice of a refund or a later shipment.
I've ordered brand new, fresh stocks of metals - again, where possible - from my regular metal casters, and now that he's over a personal dose of Covid-19, my resin subbie is back to casting backlogged KS models and other bits for me. Hoping to have stock of these MIA models and kits soooon.
I've extended notice on the workshop three times now since first handing in Notice at the end of January, but unless I can somehow get out of the loopholes from Council and Government grant/loan schemes I'm rapidly approaching the point where I simply can't afford to stay here any longer, so am spending much of the remaining spare brain time trying to figure out a safe completion of workshop move.
Our post is collected SAFELY every weekday by Royal Mail business collections - wonderpostie Sue turns up in her PPE and her little red van to scan the barcodes where I've already placed the sacks of mail on the other side of the secure glass entrance. My upstairs neighbours haven't been in since lockdown started, so me and the doge have the place to ourselves and are confident we're Uninfected - meaning your post will arrive as safe and clean as possible in current circumstances ! I've got boxes of PPE stashed here (the side benefits of teaching modelmaking FX courses this last three years, provision for students!) and have been 3D printing stuff for local NHS trusts, care homes, and others too, so it can feel like an episode of Inside the Factory at times (only with, thankfully, less Gregg Wallace and not enough Cherry Healey).
So, TL;DR - business as usual, just slower. You'll all get your stuffs, as soon as virus/logistics/physical effort allows.
Huge, huge thanks for your patience !