More Salute guests ...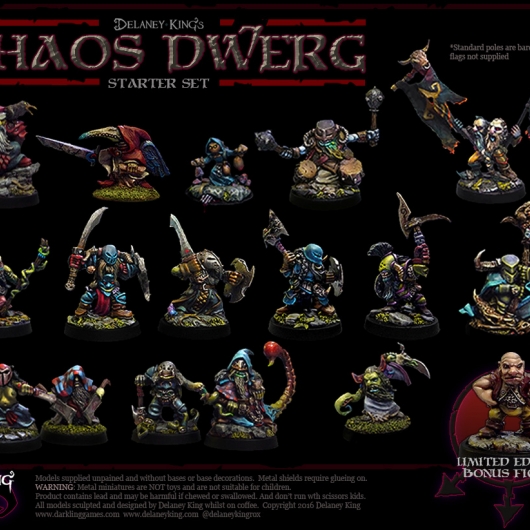 Just confirmed - I'm adding DARKLING GAMES' Chaos Dwergs and Spelltoads to the guestlist for Salute on April 22. This brings the roster to four guest producers - FORGE OF ICE, BRONZE AGE, DIEHARD and DARKLING minis will all be on display/for sale at the show. All are in very limited supply on the day - but all of the imported ranges will be added to the Fenris webshop here, post Salute, on a pre-order basis. This is a new venture aiming to offer you a much wider choice of imported minis from US and Australia-based boutique manufacturers, while not having to tie up large chunks of cashflow in permanent workshop stocks.
By pre-ordering any of these models you're potentially saving up to almost 50% on costs versus ordering directly from the US/AUS manufacturers (ordering direct to the UK, for instance, on totals over £15.50 incurs 4.7% customs charge, 20% VAT, and £8.00 Parcelforce thandling/delivery charge.) I offset these costs for you by only making import orders every few weeks - so there *may* be an additional delay for your order when ordering any of these items. Each category header will show the next planned order date - so you can schedule your own orders to suffer the minimum delivery delay.