To misquote Mark Twain: The rumours of my demise have been greatly exaggerated.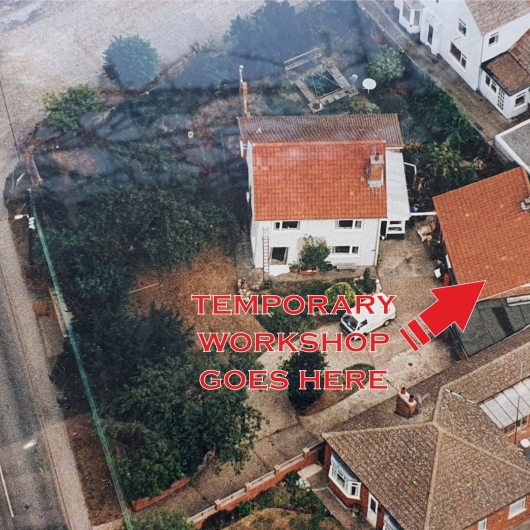 Just over two weeks ago, I announced the need to close down the Fenris workshop due to lack of funding and the need to drastically cut overheads. To say I've been overwhelmed by the messages of support and regret is an understatement, but I've been still more amazed by the flood of orders that have come in since ahead of the closedown. Huge, huge thanks to every single one of you who placed an order recently - even if it's only been for a pack of your favourite bases.

Because, you know what? You've managed to provide enough cashflow for me to re-open, once I've resolved the issues of workshop and living accommodation. I'm not only packing up the Kent-based version of Fenris, but the rest of my life in this part of the world, too, as this has all coincided with the breakdown of my 12-year plus relationship and necessitates packing up house as well as tools and equipment.

Immediate (and ongoing) plans are to relocate back to the family home in Lincolnshire and to put most of Fenris into storage in parents' garage, loft, sheds, spare rooms…. while using that as a base from which to search out a new and affordable workshop for Fenris Mk. IV and to reopen properly and with as much as possible of the existing range.

Meanwhile: I will still be closing the Fenris webshop on January 31st, for the immediate forseeable future. Additionally, the licence for the Iain Lovecraft Rome/Jungle ranges of 3D-print-to-order models expires at the same time and will not be renewed.
I have weeks of packing and a frightening number of vanloads of tools, equipment, materials, moulds and stock to move, all of which will mean me stopping production for at least a couple of weeks in February (and with a potential two-weeks stint of teaching overseas to squeeze in, too…) - so, again, while immensely grateful for your recent orders, I need to ask for a little extra patience in fulfilling them for you as I build a temporary casting/cutting/printing setup in Lincs in the garage. As always - every last one of you will get your orders just as soon as its humanly possible for me to do so.

So, once more: thankyou for every order no matter how large or small, and thankyou for your DMs and emails of support and friendship. It's been interesting to see how many other companies wanted to hoover up pieces of the range, too…

Additionally, I've had several worried emails and DMs regarding the dreaded Brexit and how it might affect outgoing orders to the EU once the UK ceases to be a member state (awkwardly coinciding with my workshop closing) so, for the record:

While the UK will have left the EU on 31 Jan, we will remain in the EU Customs Union and Single Market in a Transition Period until at least 31 December 2020. As such, you can continue to place and receive orders with Fenris and any other UK-based small trader without any worry of a customs or import charge.
I'd like to take this opportunity to thank my many, many EU customers over the past years and am sure that you realise how much I value each and every one of your orders (you make up well over 40% of my business AND Fenris has always been an EU-friendly company - why else would I try and import so many US-based boutique ranges!)

Post-Transition (2021 and onwards) will be increasingly difficult for all us small UK businesses and all of us will appreciate every order more than ever - but for now, rest assured, you can still order from your favourite companies here without penalty or prejudice.

Now: back to the packing boxes…..